Elkins Painting & Wallpapering: Morristown's Premier Painting Contractor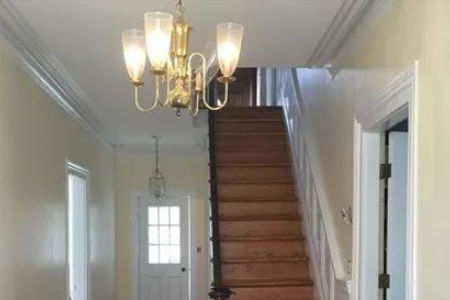 Ask around, and locals here in Morristown will agree that Elkins Painting & Wallpapering is the trusted name in painting. We're a local resource for painting contractor excellence and work with both home and business owners.
Plus, we offer more than just your basic interior and exterior painting services. For instance, we'll also take care of your pressure washing, deck restoration, and cabinet refinishing - and so much more.
You have the responsibility to take care of your Morristown property, but you don't have to do it alone. We're here to help make sure that any of the work we can do to assist with maintenance gets done.
We'll go the extra mile to meet and exceed your expectations. If you call today, we'll be able to answer any questions that you may have and schedule an appointment for your free quote.
Why Cabinet Refinishing is so Popular
Savvy Morristown homeowners are always seeking ways to save money, and rightfully so. As long as you're not cutting corners, saving money is a good thing.
If you don't have to compromise quality in the process, then saving money just makes good sense. Elkins Painting & Wallpapering wants to help you with more budget-friendly options, lie cabinet refinishing.
When it comes to refinishing what's already there or replacing your existing cabinets, here are some of the benefits of refinishing:
Timesaving
Eco-Friendly
More Effective
Variety of Colors/Stains
Quality You Know Already
Unless your cabinets don't provide the storage or organization that you need already, there's no reason to replace them. If they're in otherwise good condition, save for a few minor repairs, save yourself the hassle, and reuse what you already have.
This is especially true because it's never been as important as it is now to take more environmentally responsible steps. Keeping usable materials out of the landfill and repurposing them is a perfect step in the right direction.
Reasons You'll Love Our Wallpapering
Maybe you've already been hand selecting wallpaper swatches, or maybe you've never considered wallpaper in your life. Either way, we want you to give it some thought.
Wallpapering is an exciting option that you can use in every room in your home or one single accent wall - it's up to you. Some reasons you'll end up loving wallpaper are:
Cost-Effective
Long-Lasting
Variety of Designs & Textures
Unique Effects
Hides Imperfections and Blemishes
Many of the effects, textures, and designs are options you can't replicate with paint. For wallpaper or some other type of paint-related service, call us and feel good about getting the best service from a Morristown painting contractor.
---
Latest Projects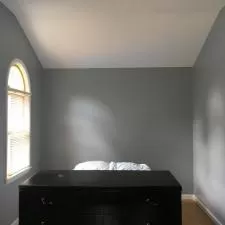 Residential Interior Painting on Keats Way in Morristown, NJ
All ceilings, walls, and trim were inspected for prep work, which included but was limited to scrape, sand, prime, and caulk all poor surfaces. Removal of all wallcovering in all respective rooms […]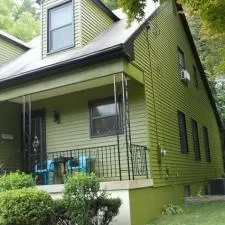 Exterior Residential Painting Including Aluminum Siding on Longview Ave in Morristown, NJ
Residential exterior painting over aluminum galvanized siding painting airless spray application of two coats of Benjamin More Low luster paint to all body of home followed by two coats of Benjamin M […]