Your Trusted Painting Contractor in Parsippany, NJ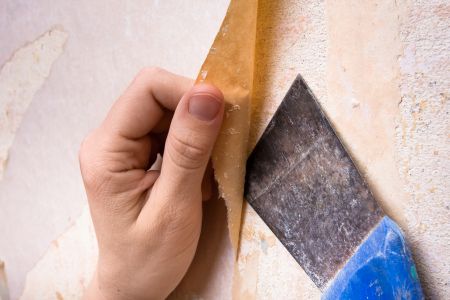 Elkins Painting & Wallpapering is the preferred Parsippany area painting contractor that will ensure that you get superior service. No matter how high-quality the paint is, the outcome can only be as good as the professional application.
We're here to take care of residential and commercial customers in Parsippany and beyond. With over 20 years of experience in the painting industry, you can rest assured that we're skilled at what we do. Not only that, but we also have a passion for the craft and a commitment to quality, all of which have helped us earn our impeccable reputation.
Changing Your Home With Interior Painting
Or maybe we should rephrase it to say personalizing your home with our interior painting services. Owning a house in Parsippany is one thing, making it look and feel like yours is quite another.
We love being able to work with our local residential homeowners because we know the work we do is helping them create their home sweet home. We promise superior quality work.
We'll even offer our expertise for color consultation work. However, ultimately, the color comes down to what you want, and some ideas for picking the right color are:
Get Inspired by Nature
Choose an Accent Color From Wall Art
Consider the Room That You're Painting
Stay Current
Avoid Fads
Most homeowners think it's as easy as selecting their favorite colors, but that's usually not true. Your favorite color may not translate well to a wall color, especially in your kitchen or a nursery.
What better resource to get professional advice than from the team that's going to do the painting for you? We look forward to providing you with the best information as well as painting.
Services We Offer
During your time as a home or business owner, you'll find you need more services than you realized from a pro painter. You can be reassured knowing that Elkins Painting & Wallpapering offers a variety of services to make sure you get everything you need from one reputable resource.
Call us when you need:
Interior Painting
Exterior Painting
Commercial Painting
Epoxy Coatings
Pressure Washing
Cabinet Refinishing
Wallpaper Removal
Wallpapering
Deck Restoration
There's no time like the present to get started with your next home improvement project, even if it's for your business. Contact us today and schedule expert service with the best Parsippany painting contractor around.
---
Latest Projects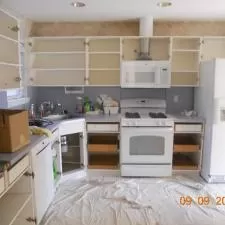 Refinishing Kitchen Cabinets & Epoxy Floor Coating on Garage Floor in Parsippany, NJ
Sand and clean all kitchen cabinet doors, frames, and drawers. Application of two coats of an acrylic latex semi-gloss paint to all cabinet surfaces. […]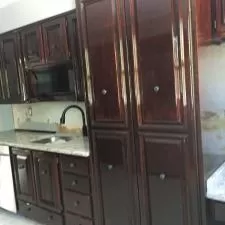 Interior Residential Painting, Removal of Wallpapering & Refinishing of Kitchen Cabinets Parsippany, NJ
Sand all kitchen cabinets and clean them with denatured alcohol. Application of one coat of red oak Minmax Gel stain to all kitchen cabinet doors, frame, and drawers. […]