Improving the Appearance of Your Business With Commercial Painting
From office buildings, schools, churches, condominiums, townhomes, etc. that need updating with commercial painting. Elkins Painting & Wallpapering is the painting contractor to call for all your commercial painting needs.
Our professional team will leave your business looking better than ever, using the highest quality paint and newest technology for a brilliant painting result. We know our commercial painting customers need special care when it comes to meeting deadlines and remaining open for business.
Our team will ensure your painting service is done on your schedule and within your budget. Call us today at 973-316-4900 for a free quote and consultation.
Make a Good First Impression with Commercial Painting
Every business will go through periods of a full remodel or upkeep and maintenance to keep your curb appeal for your customers. Chips and cracks in your paint can happen, and when it does, you need a high-quality painting company you can trust for the commercial painting.
At Elkins Painting & Wallpapering, we specialize in interior painting and exterior commercial painting and repainting projects in the Morristown and surrounding townships for small businesses and stores. We do a thorough inspection of the painting project to provide a free estimate and will work with you every step of the way to ensure there are no surprises or hidden fees.
We always work with your schedule to provide our painting services at your most convenient times to make sure you are not disrupting any business. Contact us today to schedule your next interior and exterior painting project.
Offering Exceptional Painting Services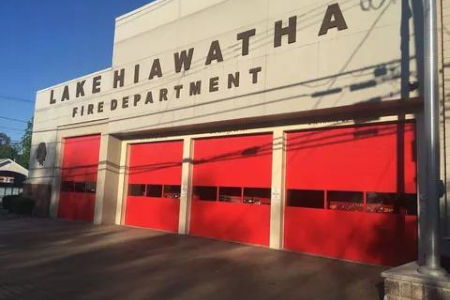 The sooner you make painting your commercial facility a priority, the better off you'll be - and your business too. In fact, you're likely to notice an increase in revenue related to impressing clients and boosting employee morale.
Some other great benefits of professional painting for your business:
High-Quality Results
Color/Pattern Options
Licensure and Insurance
Preparation and Cleanup Work
Safety Always a Priority
Whether you want to improve your interior office space, make a good impression with the exterior, or show your flair for design, we'll provide you with superior painting. Remember that your prospective customers may bypass your business for your competition if you fail to make a good impression.
You'll never even know if your outdated looking exterior sent away clients or not. A fresh coat of paint lets people know you're still in business and that you take that business seriously.
You'll love the finished look we're able to provide for you, so call us now to schedule your commercial painting service in Parsippany.
---
Latest Projects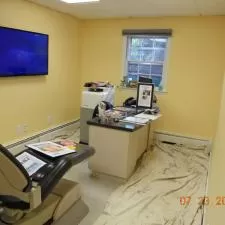 Commercial Interior Offices Painting on Parsippany Rd in Parsippany, NJ 07054
All ceilings, walls, and trim receive two coats of Sherwin Williams paint. Exterior painting and interior painting are about bringing your vision to fruition. Here at Elkins Painting & Wallpaperi […]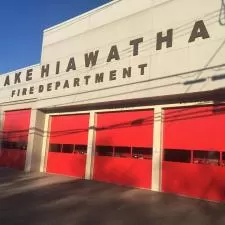 Fire House Exterior Commercial Painting on Beverwyck Rd in Lake Hiawatha, NJ 07034
Exterior commercial painting in the Lake Hiawatha Fire House. Application of one coat of oil paint to all door jambs and outside metal trim by Sherwin Williams. Application of one coat of industrial […]