Superior Quality for Epoxy Coatings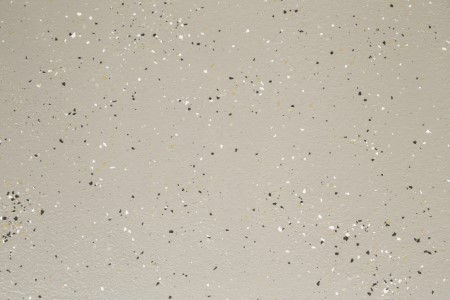 Elkins Painting & Wallpapering is well-versed in various services, including epoxy coatings. Also referred to as epoxy paint, this offers superior coverage for flooring.
We're a leading Kinnelon painting contractor offering exceptional service for our residential and commercial customers. Epoxy coatings are known for offering a little extra shine and protection when it comes to flooring options such as garages and patios.
This coating combines epoxy resin and a hardening agent for the final product. Epoxy coatings result in a thought finish that's ideal for countertops, decks, and, of course, floors.
So, while you think your concrete is tough enough, imagine making it stronger with an epoxy sealant. Call us now for service or to get your free quote.
Why Use Epoxy Coating
Epoxy coatings are the right solution for your Kinnelon home or commercial facility when you want to increase durability and beauty. It's a good solution for both residential and commercial painting jobs on the appropriate surfaces.
Although the terms are used interchangeably, epoxy coatings differ from painting, and it will cure instead of dry like traditional paint. The key to success is letting a trained and experienced professional handle the job for you.
Either way, you'll be able to enjoy rewards like:
Harder Surface
Porous Becomes Non-Porous
Strong Sealant
Shine and Beautify
Protection Against Stains and Spills
When using epoxy paint, you can also choose from various colors, like standard paint. This opens up a world of possibilities, enabling you to make floors, countertops, and more look even more luxurious.
Shine is one thing, but a new color with shine is even better. Trust Elkins Painting & Wallpapering to get the job done for you.
Why Choose us For Your Epoxy Painting
It can feel overwhelming when you have to make decisions about your home or business, including who to hire for the work. You'll feel confident about working with our team of experts for your painting job, and for plenty of good reasons:
Over 20 years of industry experience
Work with residential and commercial clients
Offering free quotes
Quality is job #1
Customer satisfaction is our priority
We take the time that's required to meet with our customers and help them to understand their possible choices. We want you to make an educated choice that you'll be happy about, for years to come.
Give us a call today, and you'll be on your way to excellence for services like epoxy coatings in the Kinnelon area.
---
Latest Projects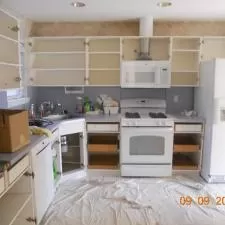 Refinishing Kitchen Cabinets & Epoxy Floor Coating on Garage Floor in Parsippany, NJ
Sand and clean all kitchen cabinet doors, frames, and drawers. Application of two coats of an acrylic latex semi-gloss paint to all cabinet surfaces. […]
Residential Exterior Painting on North Rd in Chester, NJ
Power wash the complete exterior of the home. Scrape and power sand all exterior surfaces as needed. […]