Quality Matters for Interior Painting and We'll Deliver Excellence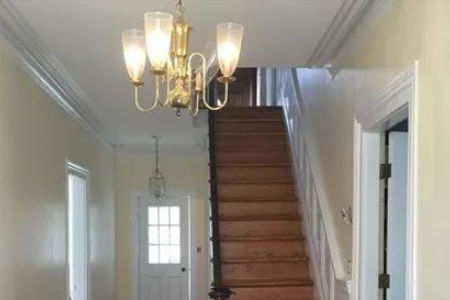 Make your Boonton area home stylish and beautiful with the help of the talented interior painting pros at Elkins Painting & Wallpapering. We can help you create the perfect look for your personal style and unique tastes.
Keep in mind that not every option that you have for a painting contractor offers the same quality. We go the extra mile to deliver only the best.
We come to you with over 20 years of experience in the industry, and it all starts with your free quote. Your interior painting project is about putting the finishing touches on your dream home, and we're here to bring your vision to reality.
Getting the Best From Our Painters
Quality is our number one priority. That's not just something that we say, it's a motto we stand behind.
When it comes to interior painting for our Boonton residential clients, you can take advantage of all that we have to offer for improving the interior design aesthetic of your household:
Restoration, refinishing and staining & painting of front doors and sidelights
Restoration, refinishing and staining & painting of kitchen cabinets
Faux finishes & decorative painting
Basement & floors and cinder-block water sealing and painting
Garage floors and walls painting.
Wallpapering installation & removal
Drywall installation
Water damage repairs
Light carpentry
Why Choose the Professional Painters at Elkins Painting & Wallpapering
Have you ever decided to paint a room in your home? If you have, you know that it doesn't usually turn out the way you envisioned.
The color may look much different than you expected once applied, or you peel off the masking tape, along with a big strip of the new paint. Why not skip the frustration of trying to paint your interior rooms yourself?
Hire our expert painters at Elkins Painting & Wallpapering for your interior painting project. Getting the look you want for your interior room walls takes painting expertise that begins with tedious prep work and finishes with intricate, detailed touches.
When you understand what our expert painters do through the entire interior painting process, it may make it easier to make that call to have us complete your next interior painting project. Our job is to paint your walls, but our goal is to do so in a manner that makes you beyond satisfied with our skill level.
Call us today and schedule a quote or service for the interior painting you want for your Boonton area home.
---
Latest Projects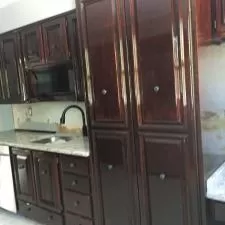 Interior Residential Painting, Removal of Wallpapering & Refinishing of Kitchen Cabinets Parsippany, NJ
Sand all kitchen cabinets and clean them with denatured alcohol. Application of one coat of red oak Minmax Gel stain to all kitchen cabinet doors, frame, and drawers. […]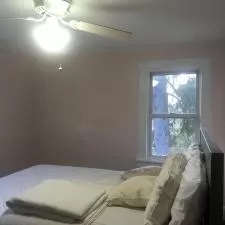 Residential Interior Painting on Otsego Rd in Verona, NJ
Removal of plaster and installation of new sheetrock in babes room/paint ceilings, walls, and trim. Painted ceilings, walls, and trim in the foyer and upstairs hallway. Exterior painting and inte […]