Experienced Wallpaper Removal Professionals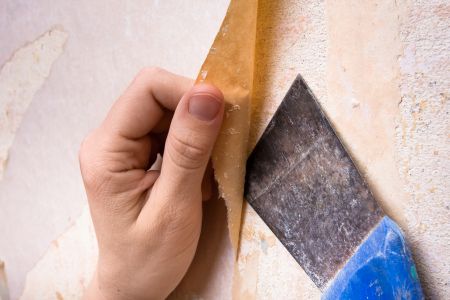 You can rely on Elkins Painting & Wallpapering for services that are meant to improve the look and feel of your Morris Plains home. We're a preferred company for projects like wallpaper removal.
Although this sounds like a task you could take care of yourself, you really need the professional assistance of a painting contractor. DIY wallpaper removal is never as easy as it sounds and can cause damage to your walls.
With over 20 years of experience in the industry, we're the local go-to team when you want superior painting and wallpaper service - including removal. We work with both residential and commercial customers, so call us today to get your free quote for our expert services.
High-Quality Work for Your Home Sweet Home
Say you decide you're ready for a whole new look and want us to take care of your interior painting to help create that look. Of course, the only thing standing in the way is dealing with the need to get rid of the old wallpaper before starting with the new paint.
Wallpaper removal is as essential a part of creating your ideal interior design aesthetic as any other task. We can't stress enough the importance of hiring an expert for this task, and here are some of the benefits:
Skills and Expertise
Reduce Risk of Damages
Money-Saving
Timesaving
Avoid the Cleanup
For painting and wallpaper removal, the cleanup work alone is something you'd rather not do. When you partner with Elkins Painting & Wallpapering, you won't have to.
Leave the hard work to us, including project cleanup, and all you'll have to do is watch the job get done for you, and then enjoy the final results.
Experts With a Flair for Excellence
While wallpaper has certainly come back in style, it doesn't mean that you're old, outdated wall covering is something you want to live with. This is especially true if the aging process has caused it to start peeling.
The only logical approach is to get rid of the old wallpaper and hang something new. The good news is that our crew of experts can handle both jobs.
Or, we can replace the old wallpaper with a fresh coat of paint. Whatever you decide to do, trust our experts to provide you with a stunning looking home in the end.
If you're ready to get started with your project, give our pros a call today. Contact us in Morris Plains and surrounding areas, and let's get started with your wallpaper removal project to create the look you've always wanted.
---
Latest Projects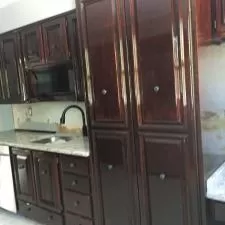 Interior Residential Painting, Removal of Wallpapering & Refinishing of Kitchen Cabinets Parsippany, NJ
Sand all kitchen cabinets and clean them with denatured alcohol. Application of one coat of red oak Minmax Gel stain to all kitchen cabinet doors, frame, and drawers. […]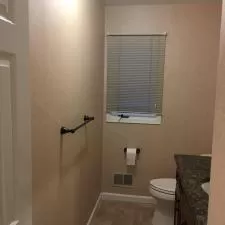 Residential Wallpapering Installation and Removal on Lorraine Dr in Montville, NJ
Residential grasscloth wallpapering installation in a Living room and gold metallic paint technique in the powder room. Paint ceilings and trim. Exterior painting and interior painting are about […]