Your Trusted Painting Contractor in Boonton, NJ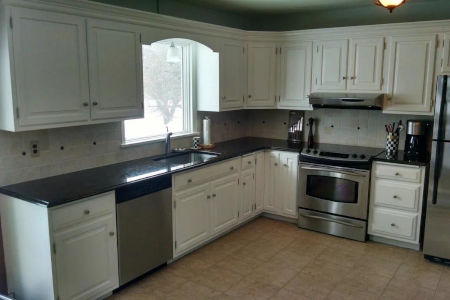 If you require the services of a Boonton painting contractor, we want you to know you can rely on the Elkins Painting & Wallpapering team. For over 20 years, we've been working hard in the painting industry, and we're proud to be a local leader in the area.
We're eager to work with you and provide painting or wallpapering for your home or business. We team up with both residential and commercial customers to offer superior quality services.
All you have to do is contact us for a free quote - so do so, immediately. Imagine how drastically different your home or business could look with a new interior or exterior painting job. Make contact with us today, and we'll be on our way to helping you create the look and aesthetics that you've always wanted.
Essential Services We Offer Our Customers
It certainly doesn't hurt that we offer a wide variety of services. We want to be able to take care of our residential and commercial customers.
This means meeting and exceeding your expectations. Contact us when you need any of the following types of jobs done in a prompt and professional manner:
Interior Painting
Exterior Painting
Commercial Painting
Epoxy Coatings
Pressure Washing
Cabinet Refinishing
Wallpaper Removal
Wallpapering
Deck Restoration
Good Reasons to Choose Us For Your Service
The primary criteria that people use for choosing a painter, or any contractor, is not always the right one. If you're considering the price to be the determining factor, you probably think you need to hire the cheapest painter.
However, we all know what happens when you go for the cheap option - you end up with cheap results. The real key is to search for good value.
Good value is how you end up with high-quality work for a reasonable cost. Fail to look for value and choose the cheapest quote, and you'll end up with problems like:
Shoddy quality workmanship
Inferior quality paints, equipment, tools, and materials
Surprise add-on expenses once the job is completed
Basic services not included - like cleanup
Wishing you had chosen a better painter
If you'd like to avoid all of this by choosing a reliable and reputable painting company in the first place, choose Elkins Painting & Wallpapering. We've spent the past two decades offering superior craftsmanship for an affordable price. Call us now and get the service you need and the quality you deserve from a Kinnelon painting contractor.
---
Latest Projects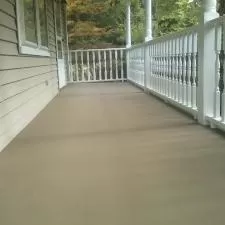 Deck - Porch Staining & Power Wash on Oak Ave in Boonton, NJ
Power washed deck/porch. Sand deck/porch down to bare wood. Smooth deck/ porch flooring with 60/80 (sand […]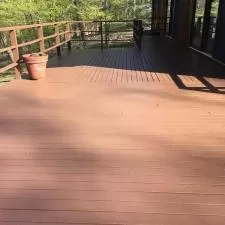 Residential Exterior Painting and Deck Staining on Holly Ln in Boonton, NJ
Power wash the entire deck. Scrape, sand, power sand, and prime all deck surfaces as required. […]