Elkins Painting & Wallpapering: East Hanover's Premier Painting Contractor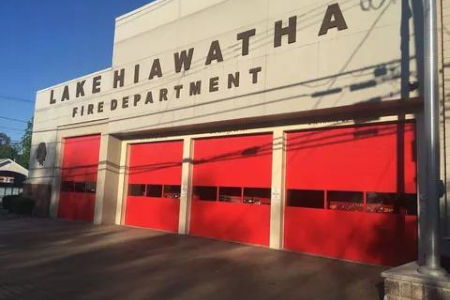 When you need an East Hanover painting contractor, we want you to think of our team here at Elkins Painting & Wallpapering. For over 20 years now, we've been going above and beyond to demonstrate our commitment to our customers and dedication to the industry.
We work with both residential and commercial clients, and it all begins with a free quote. Don't just keep imaging how your home or business could look when we can make that a reality.
We'll help enhance your curb appeal with a fresh new look for the exterior of your home or, for your commercial facility, we'll help you attract new customers. To us, quality is our number one priority.
Let's get started working on your East Hanover property. Make the call to us today, and we'll show you from the beginning that we care about taking good care of the clients we work with.
How Deck Restoration Helps Your Investment
You probably don't think of your East Hanover home as an investment, but it is. To you, it's just your Home Sweet Home, but it's still your biggest investment.
You want to be able to take care of your investment, as well as take steps to increase the value. Adding a deck will help increase the value but will also provide you with a space to enjoy the great outdoors. However, you have to be able to keep that deck in good condition to maintain the value and get to enjoy it.
We offer deck restoration, which is beneficial because it:
Improves the Beauty & Curb Appeal
Prolongs the Lifespan
Enhances the Performance and Value
Prevents Safety Issues (splinters, algae, etc.)
Helps to Avoid Repairs
Don't just own a deck - maintain it and restore it. We'll breathe new life into your old deck and give you an outdoor living space you can take pride in again.
Why Elkins Painting & Wallpapering is Your Best Choice
When the time comes to pick a painter, will you know what to look for? Even though we know we're the right team for your job, we want you to come to that conclusion without pressure from us.
We will tell you a little about the qualities that help make us the number one choice in this area:
Established 20-Plus Year History
High-Quality Work
Strong Communication Skills
Customer Service Commitment
Variety of Essential Services
Free Quote
Whatever it is you need from us, call now, and get that service from us - a leader in East Hanover painting contractor work.
---
Latest Projects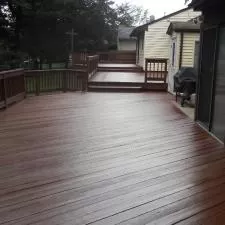 Deck Staining on South Rockaway Dr in East Hanover, NJ
Power washed the deck then applied one coat of Cabots oil stain in all deck flooring, railings and spindles. Exterior painting and interior painting are about bringing your vision to fruition. He […]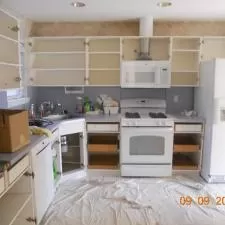 Refinishing Kitchen Cabinets & Epoxy Floor Coating on Garage Floor in Parsippany, NJ
Sand and clean all kitchen cabinet doors, frames, and drawers. Application of two coats of an acrylic latex semi-gloss paint to all cabinet surfaces. […]