Elkins Painting & Wallpapering: Morris Plains' Premier Painting Contractor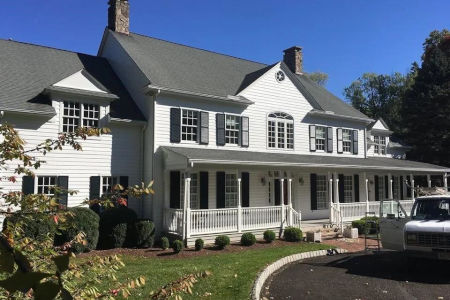 At some point, as a home or business owner, you're going to need a Morris Plains painting contractor. We want you to know that you can trust the Elkins Painting & Wallpapering team for quality work.
We've already invested 20-plus years into this industry and taking care of our local customers. We hope to get the opportunity to work with you to provide you with painting or wallpapering services.
We're committed to providing quality craftsmanship and customer service to our residential and commercial clients. You're going to be amazed at what a drastic difference it makes to have this type of work done to the interior or exterior of your property.
Or, even if you'd rather just freshen up the existing look with the same colors, we can do that too. Either way, contact us now so you can get exceptional results from a topnotch team.
Important Services We Offer Our Customers
Besides our high-quality work, one reason we're a top painting company is that we offer the services that our clients need. You have your choice of various services because you're likely to need multiple services during your time as a home or commercial facility owner.
We keep the same high level of expectations for all the jobs we do for every type of work. Get in touch when you need any of these services for your residential or commercial property:
Interior Painting
Exterior Painting
Commercial Painting
Epoxy Coatings
Pressure Washing
Cabinet Refinishing
Wallpaper Removal
Wallpapering
Deck Restoration
Good Reasons to Choose Cabinet Refinishing
It's not only exciting to have options as a homeowner; it's important. You don't want to feel as though you're limited with your choices, and we make sure that you're not.
That's why we offer a service like cabinet refinishing because replacement shouldn't be your only option. Did you know that new cabinets for your kitchen can eat up as much as 40% of the budget?
If your cabinets are still in good shape but could use a cosmetic makeover, why not consider cabinet refinishing? Some of the advantages of choosing to refinish instead of replacement are:
Cost-Effective Savings Alternative
Keep Usable Materials Out of the Landfill
Time-Saving Technique
Variety of Colors to Choose From
Keep What Already Works for Organization
More than likely, your cabinets provide you plenty of storage - you just need a new look. So, why not keep what works and let us take care of the appearance?
For this and all of the work you need from a Morris Plains painting contractor, give our pros a call today.
---
Latest Projects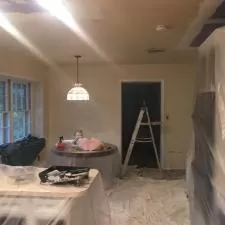 Residential Interior Painting on Beech Dr in Morris Plains, NJ
All walls, ceilings, and woodwork will be inspected for prep work, which includes but is limited to prime, spackle, sand, caulk, and putty. All walls in respective areas will receive two coats of […]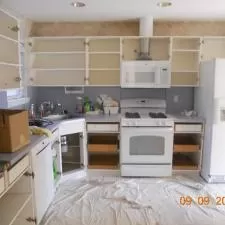 Refinishing Kitchen Cabinets & Epoxy Floor Coating on Garage Floor in Parsippany, NJ
Sand and clean all kitchen cabinet doors, frames, and drawers. Application of two coats of an acrylic latex semi-gloss paint to all cabinet surfaces. […]